Let's Read About It
Children's Cleft-Craniofacial Books | Books for Teens and Adults
Welcome, readers!  The American Cleft Palate-Craniofacial Association does not officially endorse any of the books or sellers posted on this site, but we hope you will enjoy them as much as we have.  If you have a favorite that you don't see listed here, please email info@acpa-cpf.org.
For educational materials about cleft/craniofacial conditions, please download our free publications here.
---
Children's Books
Cleft Lip, Cleft Palate, or Craniofacial Conditions
A Special Smile by Julie Graham (2006)     
Asher's Amazing Adventure by Stefanie Claypoole (2013)
Cleft Talk for Kids by Melissa Johnston-Burnham, LCSW (2013)
First Place- A story book helping kids to understand cleft palate & cleft lip by Kate Gaynor (2008)
I Love You Now, I Loved You Then by Kate Isles (2011)
Katie's Dream by Mariette Vermeylen-Nuyts
My Face by Marcia Abbott (1997)
Simon and the Buddy Branch by Patricia Simon (2017)
Smile with Simon by Patricia Simon (2017)
Wonder by R.J. Palacio (2012)
We're All Wonders by R.J. Palacio (2017)
---
Teens and Adults
All in All by Stacy Keach (2013)
Babyface: A Story of Heart and Bones by Jeanne McDermott (2000)
Before the Lark by Irene Brown (1982, 2011)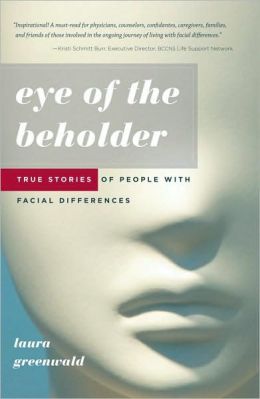 Eye of the Beholder: True Stories of People with Facial Differences by Laura Greenwald (2009)
Heart of the Hide by Lou Petrucci (2008)
Help! I'm Being Bullied by Emily Lovegrove (2006)
Shifting Faces by Suman Saxena (2014)
Stop Singing People Might Hear You: My Cleft Book by Maria Burlehaus (2002)
The Church of 80% Sincerity by David Roche (2012)
What Did You Say? by Hugh Gillard (2013)
This book is available free of charge (pay shipping costs only) to any cleft-affected adult or family.  For further information, please email hughgillard@shaw.ca.
White Bees by Amy Jo Wilde (2013)
Wonder by R.J. Palacio (2012)
Words in the Dust by Trent Reedy (2011)
---